Pallavi Joshi is one of the most desirable models in the fashion industry. She has worked for around 4 years as a model and ready to achieve greater heights.
It was not easy for this small town Chakrata girl to make her own identity in one of the most glamourous industries, where thousands of girls try their luck EVERY YEAR. But with her hard work & dedication, she achieved what she really wanted to achieve.
Himalayan Buzz Team recently interviewed her. Let's see what Pallavi has to say about herself and the fashion industry!
Tell us about your education & childhood
I was born in Chakarata in Jaunsari Family. I did my schooling for Army school, Chakarata initially. Later, I moved to Dehradun and took admission to SGRR Dehradun. I graduated from DAV College Dehradun & did my master's from MKP College, Dehradun.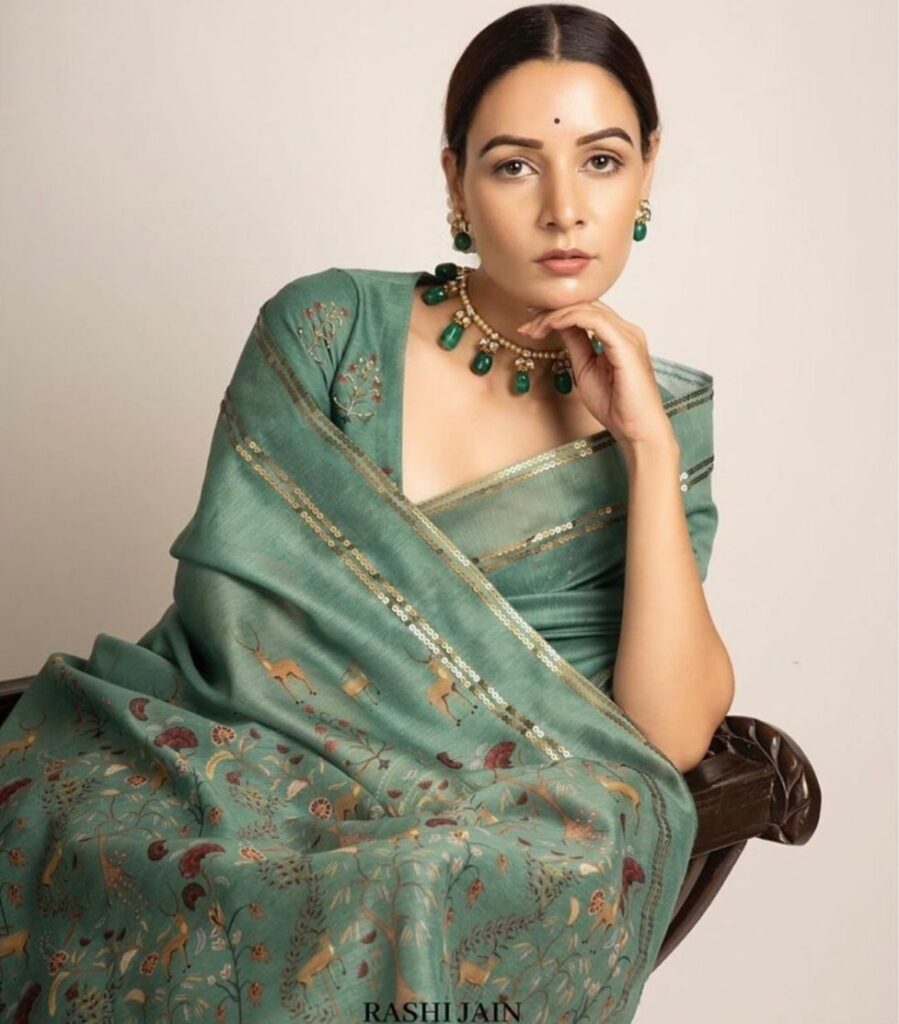 When did you realize that you wanted to be a model?
Actually, I never thought of becoming a model. My family wanted me to do a government job as my father is a government employee too. I did a local beauty pageant too, but again there was no plan for modeling. I was preparing for government jobs. But somewhere I used to like theatre etc. I never wanted to be an actor, just wanted to experience once, so for that, I moved to Delhi. I joined a small agency as well in Delhi because the owners of that agency were from Dehradun and were known to me. This is how I step into the modeling industry.
How did you get your first break?
I tried for many months. I gave auditions for 8 months but didn't crack any auditions. After trying many times I decided to take a break. I came back to Dehradun. There was a casting going on for a renowned brand for their show in Dehradun. I thought let's give the audition. The worst that could have happened would be that I won't be shortlisted for that show. But eventually, I got shortlisted there, and that was my first show.
When did people start recognizing you in the industry?
I had given up my all hope so I decided to move back to Dehradun. When I went to Delhi to collect my belongings, one of my friends suggested me to give an audition for W & Aurelia. So I thought let's give it another chance. They liked my look and selected me. They did shoot with me on the same day. After that shoot, people started recognizing.
How did you manage your busy schedule & workload?
This is the job I love and I am passionate about my work. I never get tired of it. I am always excited about the next shoot. Each day I go to work with new energy and a vision to give 100% to my work. It's been 4 years as a model but every day is a new beginning for me. I believe if you love what you do then you never get bored or tired or feel any stress. We should enjoy our work. If we are not enjoying doing any work, then that career is not for us.
What are the major challenges did you face initially?
When I came to Delhi, I didn't know how to pose, or what exactly we need to do in casting. The reason was that there was no grooming or training school in Dehradun from where I could have learned the basics of modeling. So I have to learn all by doing myself, I used to observe models and tried to learn them.
Who is your favorite designer?
I have worked with several designers they all are amazing and creative but as a consumer, I would Sabyasachi.
Who is your favorite model?
Ben is my favorite model & an amazing human too. When I was new he was the one, who supported me, made me realize my worth, boost my confidence that yes I can be a model.
What do you do in your free time?
I watch movies; watch interviews with my favorite leaders, read books, etc.
Any suggestion for newcomers who want to be models?
I would suggest work hard, never give up. Join a reputed model grooming academy & get to know the basics first.
Comments
Comments