Monica A Vanniyar is a Mumbai-based fashion designer and founder of MAV – The Youngest Menswear Brand.
She has made her mark in menswear. Recently, the Himalayan Buzz team got a chance to have a conversation with her.
Tell us about your childhood, education, and family?
My Childhood has been amazing yet tough, as I had a very turbulent upbringing, especially after my dad's accident. Money was always the top most problem as I belong to a middle-class family.
I am a Science IT student as well as a martial arts master and dancer. My dad always had only 1 goal in his life, which was to give the best education to his children, and believe me he did the best that no other dad could do.
We had days when we ate only 1 meal a day. After my dad's accident, my mom and dad started doing anything and everything possible in order to continue our education – From selling idlis to selling candles in front of the church.
Also read: Emerging models from Uttarakhand
When did you decide to pursue a career as a designer?
Honestly, I didn't even know that I will ever pursue fashion design until other people told me to try on it. This all started because of the choice of color and minimalistic design approach I made on my personal birthday dress designs which were stitched by my love my mom. My mom has been a fantastic women's tailor since 1996.
How did your parents react when you told them you wanted to be a designer?
As I belong from a South Indian (Tamilian) background also being Vanniyar, it was a big NO for me to continue my decision w.r.t fashion. However, my brother took the initiative and made my parents agree on this. My brother Raj Vanniyar is my biggest supporter.
When did you move to Mumbai and how were your initial days and when did you study fashion designing?
I was born and brought up in Mumbai. Being Mumbaikar I learned to survive in any and every situation. My initial days of fashion started from my college days at pearl academy. I had the worst experiences when my classmates made fun and I always felt uncomfortable with them.
On the other hand, I had amazing faculty and College support staff who helped me to learn and grow. Hence I decided to dedicate myself to the best part and never had a chance to make a single friend in 4yrs of college life.
As it's always said, Kuch paane k liye kuch khona zarur padta hai. I am proud and happy with the decisions I have made so far. Being the star Alumina of Pearl Academy I feel more responsible towards the choice I make.
What do you think about Indian Fashion?
It has to develop w.r.t design thinking and approach. Even though we have the highest number of menswear styles according to our research in our nation, yet we aren't able to reflect in top lists of fashion!! Have we ever wondered why?  Being a designer it's our responsibility to fill the gap and give the best solutions to such questions and mark a legacy.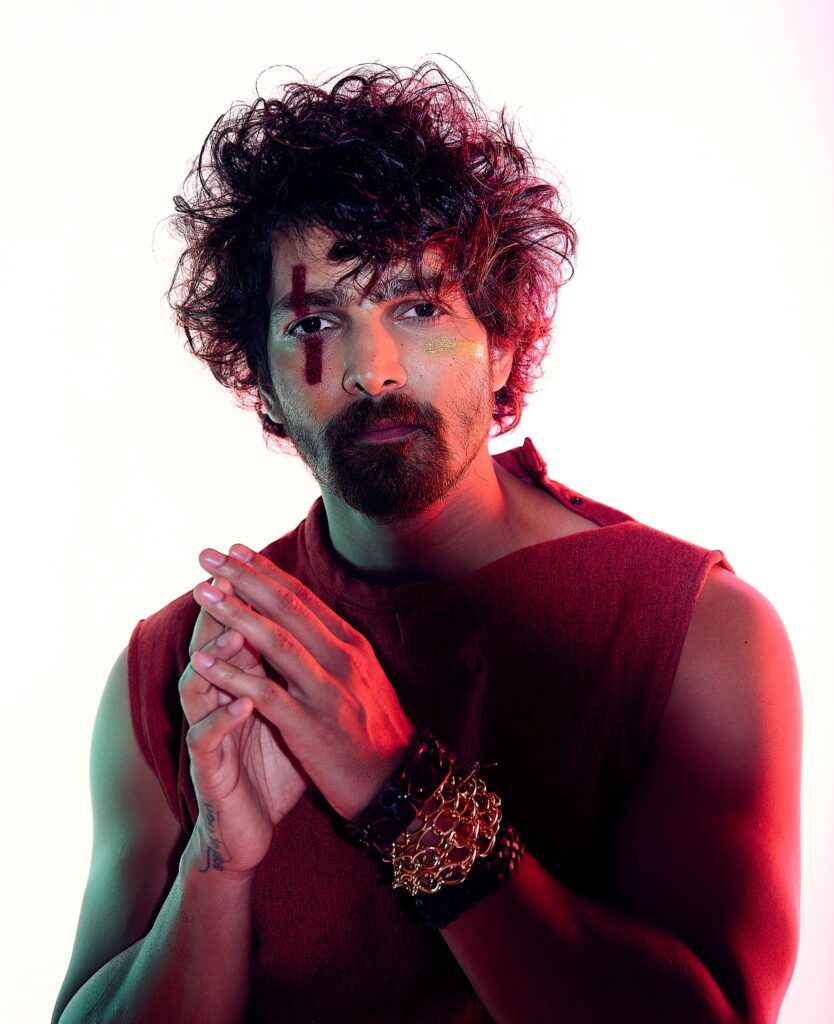 Is there any type of clothing you avoid designing?
Have to explore more to answer this question, However, to date, I feel I personally avoid doing fancy styles. My design approach is always towards sophistication and minimalism with color play and the best Cut and Sew method.
How Fashion is important for us?
Fashion is a form of your emotion and expressions. One can express himself truly in fashion with every single aspect like color, style, and more.
How has your work evolved since you began your label?
It has evolved a lot. I am a big fan of growth and development rather than drastically changing anything. And I always seek to develop every single day. Every new day is a new lesson learned and an experience by itself.
What do you like to achieve before the end of the year?
Let this be a Secret, you will know it once it is done. Sending lots of love to you all. You guys make MAV stronger.
Any suggestions for aspiring designers?
Identify your real style when you're in college and please understand the difference between influence and inspiration. Don't be wasteful in thinking you have a lot of time, believe in yourself and your taste of work.
Why did you choose to deal in male garments?
In 2016 I decided to dedicate my knowledge and skills to menswear when I started identifying the gap in fashion w.r.t menswear. Menswear itself is a big subject to work on. Menswear takes a lot of finishing attention and it's 10x more difficult than other sections. We just need to understand the essence of it to play around and curate amazing pieces for people to wear.
Also, I was always fascinated by men's jackets ever since my childhood. I always wanted to buy one for myself, but unfortunately, because of my financial conditions, it never happened.
What kind of challenges do you face as a female dealing with men's wear?
It's very difficult to stand out in a crowd and let your brand get highlighted. I faced many unwanted situations as well in the process but all this made me stronger. A lot of people start judging that menswear is easy and hence I chose this, but it's not true. I personally believe menswear is a big challenge and a lifetime commitment in reality.
Many people think I had my contacts and connections in this industry, but the fact is I started from scratch with no idea about fashion, zero connections, and zero knowledge. All I did was consistent hard work and continuous learning every day. I used to stay back in college from 7 AM – 8 PM just to practice and use the labs.
What's the current scenario in men's clothing in India?
The good news is menswear is picking up slowly in India however my suggestion is to focus on quality and design approaches. Apart from that, we have amazing inspirations and crafts to support our vision and skill for fashion in India. Be Original and Be Organic.
Comments
Comments