Dehradun: The Grand Finale of Himalayan Buzz's Mr. Uttarakhand 2021 organized by the Himalayan Buzz & presented by Dev Bhoomi Group Of Institutions in association with Runway Fashion Management, was held at Hotel Ashok Spa & Resorts in Dehradun.
Ayush Sehgal was declared as the winner of Mr. Uttarakhand 2021. The First and Second runner ups of the Mr. Uttarakhand pageant were Yuvraj Dutta and Saksham Mathur.
The judges for the grand finale were the Fashion Entrepreneur Swagat Rajant, Fashion Stylist Ganesh, Mr. Earth Abhishek Kapoor, Dean at Devbhoomi Group of Institutions, Deepa Arya.
Also, check out the complete list of sub-contest winners of Mr & Miss Uttarakhand 2021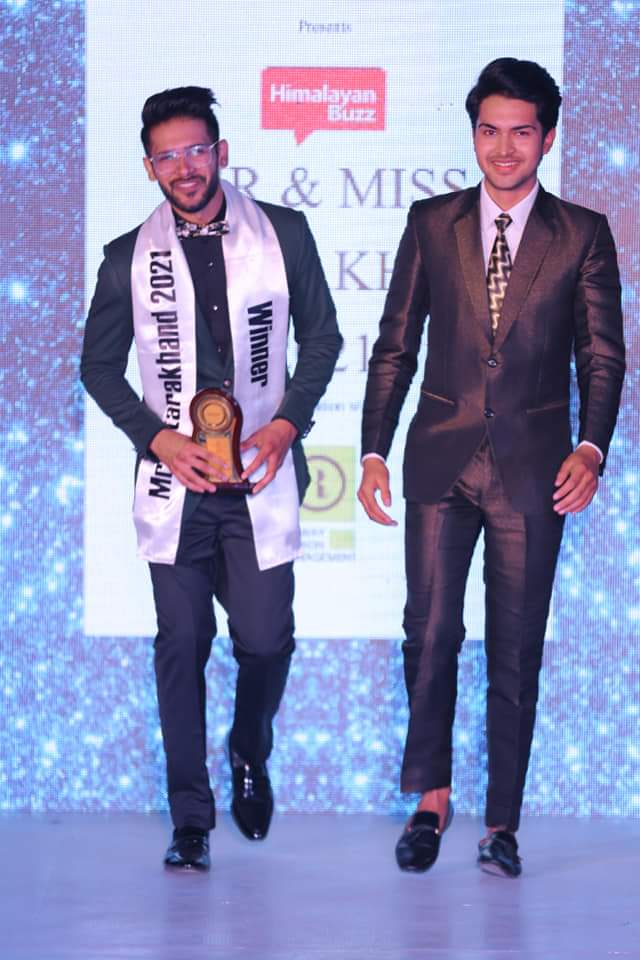 All the contesting participants walked the ramp and introduced themselves to the judges. The contestants were trained & groomed by Mr Gauraveshwar Singh & Vishnu Malhotra
Ayush Sehgal is a doctor by profession & currently practicing in a district hospital in Karnataka. He hails from Khatima did his MBBS from Sri Ram Moorti Smarak Medical College, Bareilly
Yuvraj Dutt has an engineering degree from Australia & Saksham Mathur is also a doctor who has done his MBBS from a university Based in Karnataka.
Contestants were judged on the basis of confidence, intellect & walk.
Himalayan Buzz Mr. Uttarakhand is the most prestigious beauty pageant of Uttarakhand. The winners have gone on to work with famous brands and designers.
Register for Mr. Uttarakhand
Comments
Comments